Rommelmarkt Oisterwijk (augustus 2006)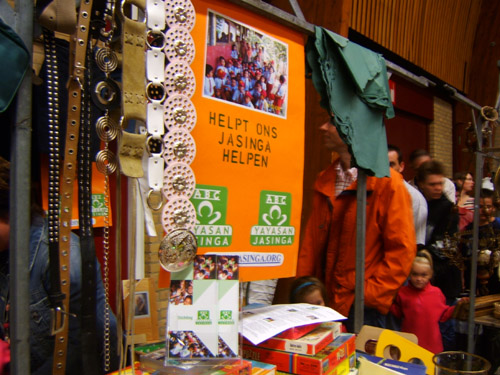 Publiciteit is voor ons ook een belangrijk item op de dag. Er waren bezoekers die ons herkenden van vorig jaar. Er waren veel bezoekers die positief reageerden op ons goede doel.
Publicity is a very important topic on the day. Quite a few visitors recognised us from last year and we received a very positive and warm response from many visitors.